Kerala's own Aranmula Kannadi – Effusing beauty and prosperity!
Posted by Culture Shoppe Pvt. Ltd.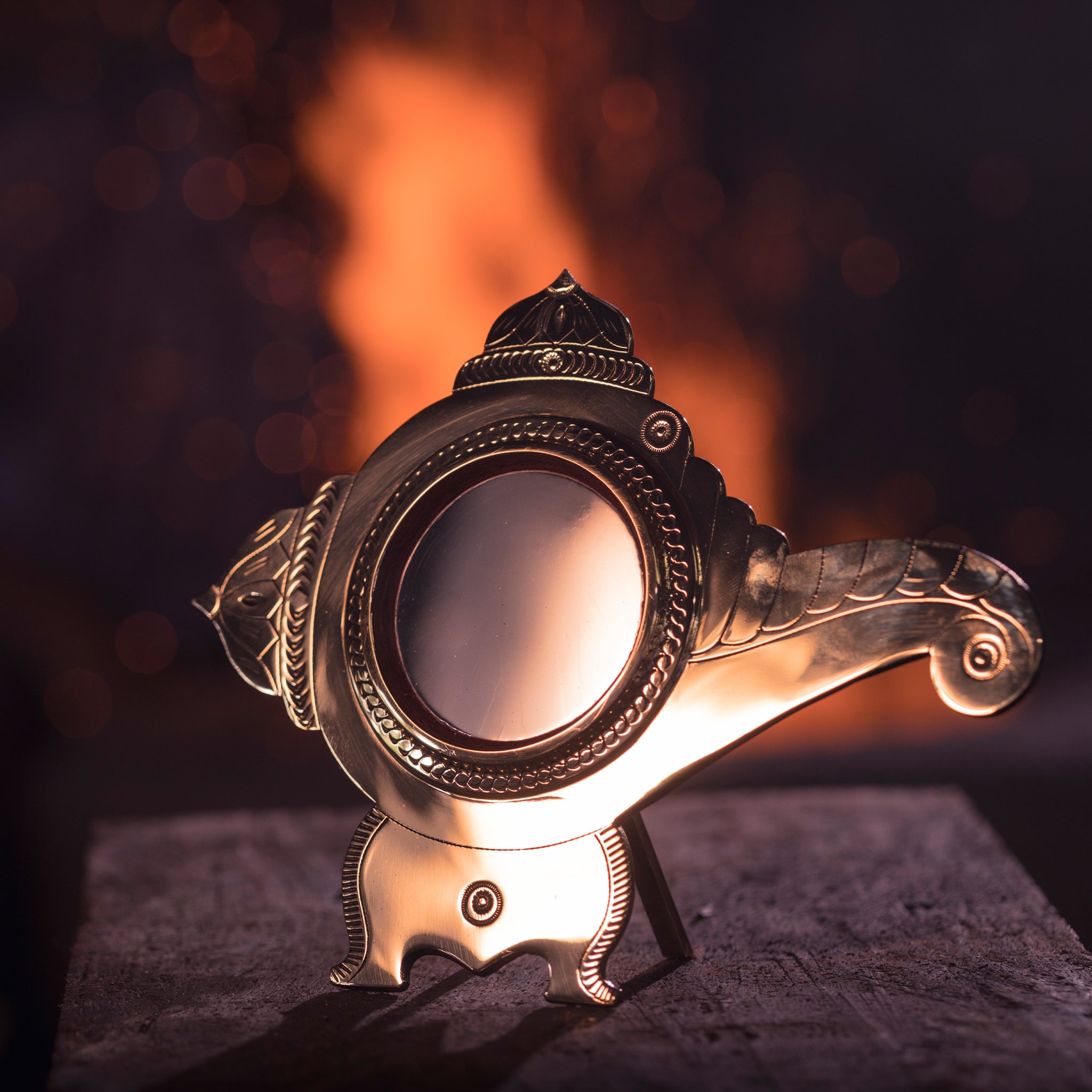 The mystical Aranmula metal mirror (Aranmula Kannadi) has baffled all who have encountered it since its discovery. Unlike usual mirrors, the reflection for Aranmula mirrors is on the top metal surface and the light does not infiltrate any glass medium, adding to its uniqueness. Its reflection is now considered a pre-requisite in any significant celebration and has also received Geographical Indication from the Central government in 2004-05. A 45-centimetre-tall Aranmula metal mirror is also exhibited in the British Museum in London.
Each piece of this unique mirror is individually crafted from a line of select families who have honed their skills for over 300 years. The metal alloy is prepared by combining tin and copper in a specific ratio, which is further tested for quality and proportion. 
The molten metal is poured between the gaps of two baked mud slabs and this is moulded inside three layers of mould made by mud. After heating the fire for about 745 to 760 degrees Celsius, the metal is melted for casting purposes. The final metal cast, which is removed carefully from the mould is rubbed and polished several times with materials like jute cloth, velvet cloth, and soft cotton along with coconut oil. Finely crushed red oxide is used for final lapping.
Legend has it that Maharaja Marthanda Varma of the erstwhile Princely State of Travancore invited artisans from neighbouring Tamil Nadu to relocate to his kingdom for temple construction. The mirror was specifically designed to stay in the Emperor's good books, as they were aware they'd lose royal patronage since the Emperor was displeased with their original work. Thus a ceremonial mirror which boasts of no refraction came into being, and Aranmula became their home forever. From the particular alloy used to forge it to their generational longevity, Aranmula mirrors are today synonymous with Kerala and its indigenous handicrafts.