Kasavu Sarees – A mark of Kerala elegance!
Posted by Culture Shoppe Pvt. Ltd.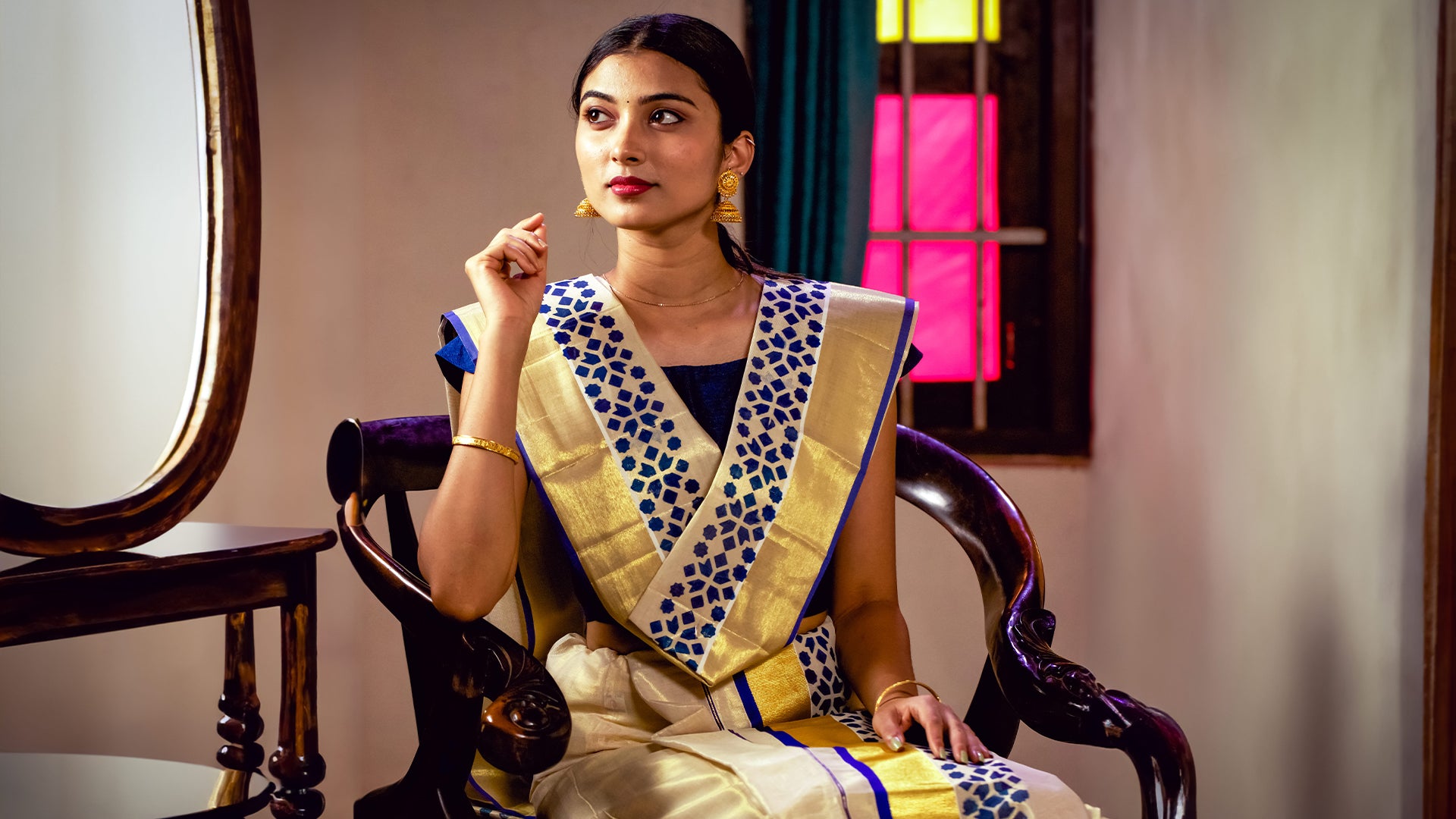 Onam is around the corner and one of the images that come to anyone's mind is beautiful women, regardless of their age draping in those kasavu sarees – the off-white robe with those golden borders! This speaks volumes of the tradition and culture of the Keralities, which has travelled across geographical boundaries. There would be hardly any Malayalee who does not own this handloom popularly known as 'Kerala Saree'.
The history of the kasavu saree can be traced back to the Buddhist era. In Kerala, it is believed that this traditional attire was introduced in the State under the rule of His Highness Balaramavarma Maharaja and Ummini Thampi, his Chief Minister. From being a two-piece cloth or 'settu mundu', this age-old craft has come a long way and has become a fashion statement among the 'Malayalee Mankas' (Kerala traditional beauties). Now, this comes with multi-coloured borders and ornamental works, apart from the traditional golden hue. Tissue sarees with stripes or check designs and those with tassels are also some of the favourite picks of Malayalees.
These handloom Kerala attire come majorly come from four clusters – Balaramapuram (Thiruvananthapuram), Chendamangalam (Ernakulam), Kuthampully (Thrissur), and Kasargod (Kasargod) which are also famous for their Geographical Indication (GI) attributed by the Indian government. The skilled artisans from these places usually weave undyed cotton and adorn them with golden borders. 
Ladies not only wear this for Onam, but also drape this attire to temples, for occasions like weddings, and festivals or can be used as an ethnic wear. Its light weight makes it suitable to wear during the humid climate, monsoon, or winter seasons. These eco-friendly products are also skin-friendly and durable, which can be passed down to generations!
Hurry! Pick your favourite sarees to flaunt yourself for this Onam!