Snake Boat Race
Posted by Culture Shoppe Pvt. Ltd.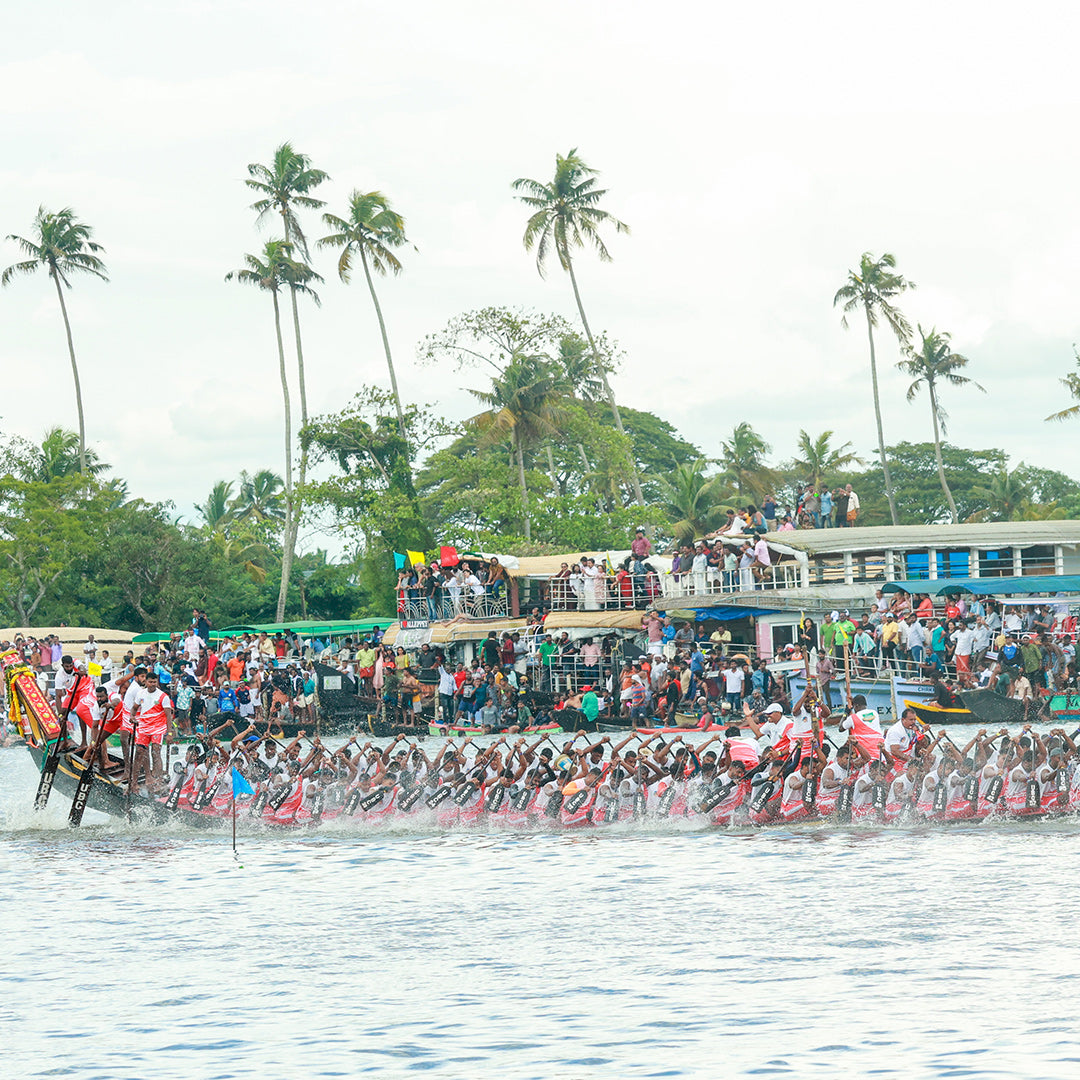 Kerala is much famed for its rich culture and traditions! As the Keralans are welcoming their harvest festival Onam, the backwaters of the state are all set for the Snake Boat Race or Vallamkali. The snake boat races are a notable feature of the state and a source of pride and communal unity for the people of the backwaters! The history of Kerala's snake boat races which are usually held in Vembanad and Pampa dates back more than 400 years.
Every year, the villagers around the backwaters come together to race the boats that are typically 100 to 120 feet long and can accommodate up to 100 rowers. The Champakkulam Snake Boat Race is the state's oldest that kicks off the boat racing season every year. The stunning races with the traditional wooden war boats light up the festive mood of Onam along with Vanchipattu, the boat song sung by oarsmen while rowing and even during some of the pre-race ceremonies.
A boat takes around 4 minutes to cross the finishing line on a 1 km-long aquatic course. Teamwork is crucial in these races! Even one player's lack of coordination or ignorance might result in defeat. It's all about rowing in rhythm with your teammates and matching their actions! The race requires years of practice and dedicated training.  
In the early times, snake boats were preferred for battle by the kings of Alleppey and the neighbouring villages. It has survived and evolved as a sports spectacle and a significant tourist attraction without losing its brilliance and intrinsic attractiveness. The snake boat demands a great deal of precision when being built, and it takes several years of apprenticeship under a master architect to ultimately master the technique of making a snake boat.
Grab the snake boat figurine now as an honour of Kerala's history!