Nettur Petti – Echoing Kerala's Illustrious History
Posted by Culture Shoppe Pvt. Ltd.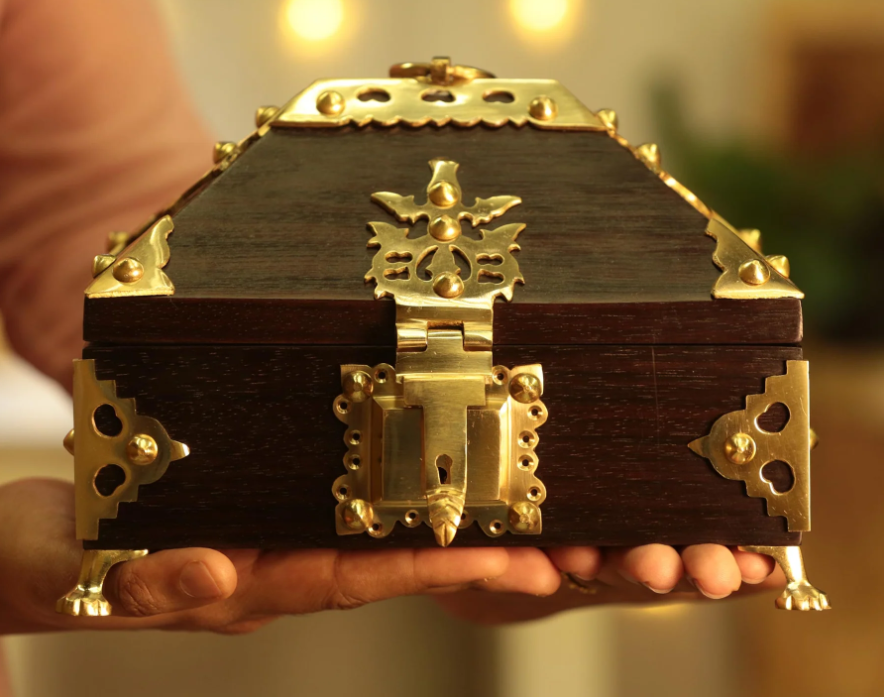 Handicrafts and souvenirs have a long and fascinating history. In fact, they represent the culture and rich heritage of a locale. Showcasing the craftsmanship of Kerala, the Nettur Petti or Aada Petti is an exquisite piece of art used to keep ornaments and other valuables in a majestic way. This petti (box) receives its name from the village of Nettur in the Kozhikode district of Kerala, where the art is supposed to have originated.
The traditional handmade jewellery box usually made with teak, rosewood, and wild jack is often embellished with brass designs. The beauty, hues, durability, and effectiveness all contribute to the wood being an essential component of the Nettur Petti's overall design. The themes of brass fittings are inspired by the traditional architecture of North Kerala.

With a perfect blend of elegance and functionality, the Nettur Petti is used in both Kerala and Tamil Nadu. Unwavering passion and expertise at every level are required for this production. It is a mathematical method of making wooden boxes with Kerala architecture and finely handcrafted brass fixers, as well as gorgeously hand-painted plants and animals. Elephants have always played an important role in Kerala folklore and rituals.
Making the hinges and nails is one of the several activities that are done by hand. Traditional art forms and temple architecture of Kerala had an effect on the intricate patterns and ornamental works on the façade of Nettur Petti. It is believed that the box will bring prosperity and good luck if kept at home.