Vishu Kani, the harbinger of happiness
Posted by Culture Shoppe Pvt. Ltd.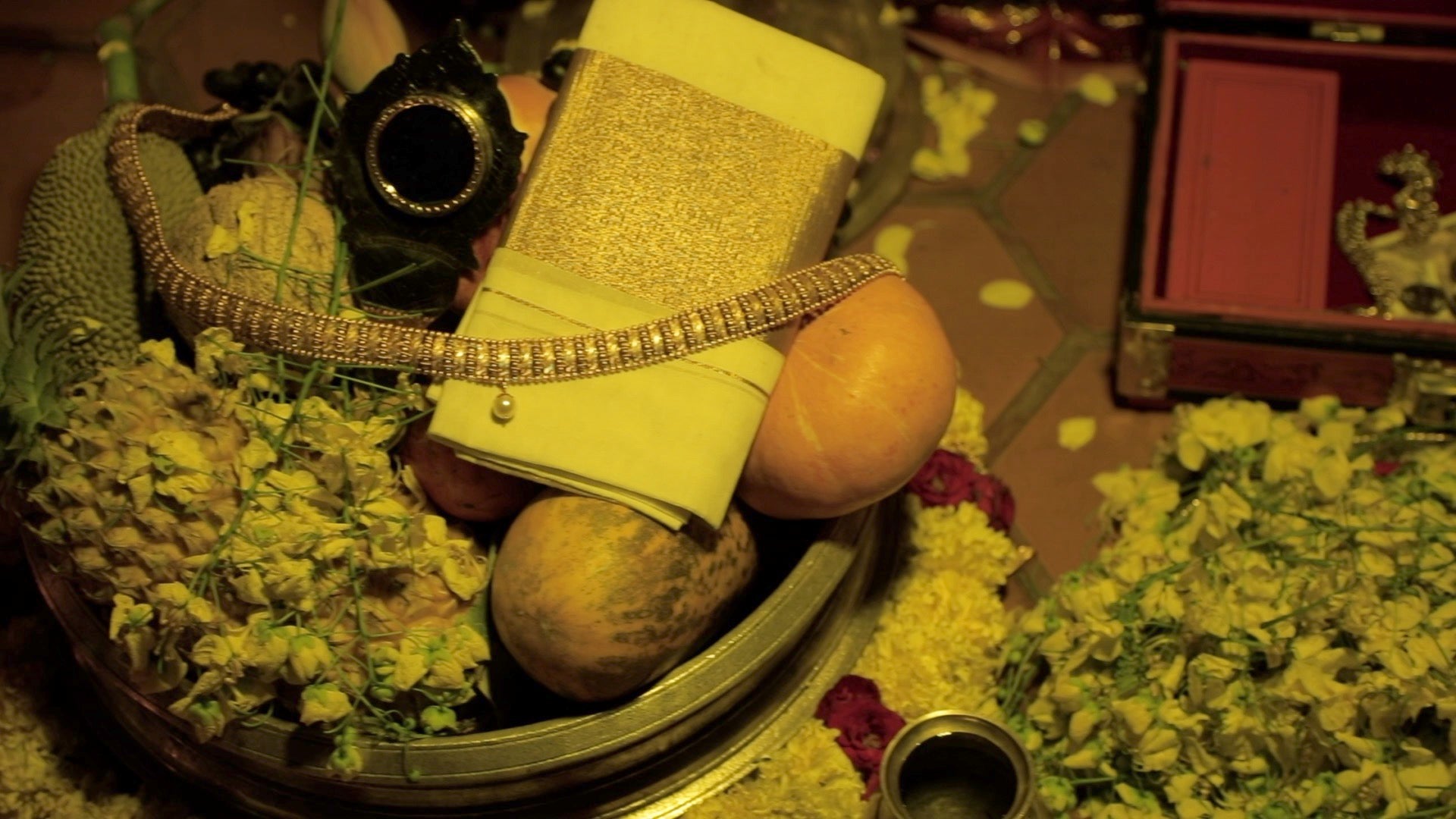 Vishu is here, that time of the year that brings with it fond childhood memories and a period of merriment. Vishu marks the beginning of a new year for Keralites. Unlike other festivals, the celebration of Vishu begins right from the moment one wakes up. One significant element of the festival is the Vishu Kani, where an assortment of auspicious items is set in front of a Krishna idol. The first sight of this Kani in the morning is supposedly believed to herald a prosperous and fruitful year.
 The Vishu Kani consists of an Uruli, a traditional brass utensil, where an assortment of fruits, vegetables, coconut, rice, areca nuts, betel leaves, vermillion and coins are set beautifully. A brass Nilavilakku or the oil lamp is lit near the setting. A Valkannadi or the ornamental mirror and a Kasavu Mundu, a golden embroidered garment are also kept next to the fruits. Para, a traditional measuring vessel in Kerala is placed next to the Uruli. The Para is filled to the brim with rice as a filled para symbolizes abundance and a bountiful harvest. The setting is arranged before the idol or image of Lord Krishna.
Another highlight of the Kani is the golden shower flower, known as Kanikonna or Konna flower in Malayalam. The flower adorns the Vishu Kani with its bright yellow colour. Next to Kani, another integral part of the festival is the Sadya, a feast that includes the traditional delicacies of Kerala.
The auspicious festival of Vishu is a celebration that marks the beginning of a new and bright future. The Vishu Kani signifies all elements that one believes to bring prosperity in their life and is set up accordingly.
 Set up a stunning Vishu Kani and let it bring all the good fortune and well-being you desire!